2021 promises the lack of employees in the IT world will grow to its doubles. Let's check, which field requires more supply and how much can we make this year as a programmer?
In our 'Salary Guide for 2020' article we already collected the stats about the average salaries in different fields of IT. Now we are going to show what you can expect this year if you work as an IT-specialist or consider becoming one.
To provide you with a general overview of computer programmer salaries, we'll be using information from global averages. While the national average salary in your country might be rather low, this information should still give you a good idea of what you can make by accessing the global market online.
Average Salary
Below are the results from the 2020 Glassdoor salary database. In the following graph, we are able to see the average salary by position: 
Here you can see the detailed list with the average IT and software developer salaries you can expect:
Engineering Manager: $117,000

Data Scientist or Machine Learning Specialist: $113,000

Cloud Architect: $107,000

Full-stack Developer: $105,000

Back-end Developer: $101,000

Cybersecurity Engineer: $100.000

DevOps Specialist: $99,600

Mobile Developer: $96,000

Database Administrator: $78,800

Front-end Developer: $77,000

QA or Test Developer: $70,800

Embedded Applications or Devices Developer: $70,000

Desktop or Enterprise Applications Developer: $70,000

System Administrator: $65,000

Data or Business Analyst: $62,000

Designer: $58,000

Academic Researcher: $54,000

Game Developer: $51,000

Graphics Developer: $45,000
As you can see, salaries for programmers are substantially high on the global average. However, with an increasingly virtual workplace, you'll likely be able to have access to some of these jobs by working remotely.
Depending on your skillset and your position, your salary in the global market can vary between an average of $50,000 and $112,000 per year. 
Like we've mentioned in earlier articles, many of the world's largest tech companies are based in the USA, especially in expensive areas such as San Francisco. For this reason, we see that salaries for entry-level programming positions in the United States raise the global average. However, don't get the idea that you won't make much money because you aren't in the United States.
Starting Salary
When you first start learning to code, you'll probably start with languages such as HTML, CSS, and JavaScript, which help you become a front-end developer or designer. These are entry-level positions that will give you the expertise and skills you need to continue in your career. The global average salary for a front-end developer is $77,000 and the average for a designer is $58,000. 
[box] If you're not aware of the difference between front-end and back-end development, check out our Introduction to Web Development. [/box]
Once you have mastered the basics of front-end development, you should consider looking at jobs in back-end development. Working in this position will earn you an average salary of $101,000 globally. This is a nice salary for a developer, and it also provides you with the opportunity to continue rising through the ranks and getting the highest paid jobs. 
Highest Paying Jobs
As for the forecasts, some fields this year will get more attention than before. For example:
1, Data Science: this field has a strong presence in almost every tech-related industry, which has something to do with business intelligence, self-driving vehicles but Data Science even applied in the defence against the Covid-19.
2, Cyber Security: The more companies changed to remote working, the more the number of cyber-attacks increased. This is the reason why cybersecurity specialists became one of the most important IT-related occupations, and the employees in this field can expect an average 15% rise in their wages.
3, Cloud Architect: Cloud technology is more popular year by year, and 2021 won't be an exception either.  As cloud architecture is not a common occupation yet, you can reach a nice salary in a relatively short time and with less experience than other developers on the labour market. The most used tools of you will be the AS, Microsoft Azure or the Google Cloud – they are all perfect choices if you'd like to start to expand your knowledge.
The growing demand for artificial intelligence and our ever-increasing reliance on technology continues to create plenty of high-paying opportunities for programmers. 
DevOps and machine learning are growing trends in the software industry today. Associated languages and frameworks are on the rise and software developers working in these areas command the highest salaries.
High-level programming languages rule in 2021
It isn't surprising at all, that Java, JavaScript and Python are still the most popular programming languages – but this year there is a chance for some newcomers to get more attention. Go is the self-developed programming language of Google, mostly used for Android development. There is also a significant need for specialists who are familiar with React and Angular.
Learning to Program Is a Good Investment
Programming is one of the few professions that allows you to earn a six-figure salary, regardless of your level of education. Careers with similar salaries, such as engineering, medicine, and law, require you to spend incredible amounts of time and money to achieve the same results.
Programming, on the other hand, allows you to reach the same level of financial success in just a fraction of the time. As long as you have the skills and the knowledge to get your job done, you won't need to go into debt and attend a university for 4 years.
Instead, you'll be able to teach yourself online and learn through a variety of methods which we'll discuss in our "How to Learn How to Code" article. This is great news for those of us who didn't have the opportunity to pursue higher education. 
We believe that learning to code makes a positive impact on the world and allows the disadvantaged to make a modest living. In many countries where the minimum wage is below the poverty line, remote programming jobs give people opportunities that wouldn't otherwise exist in their country.  
[box] To learn how CodeBerry is working to solve the global shortage of coders and is making a positive impact, check out our 'press page'. [/box]
How Much Will YOU Make?
How much you will make as a programmer can depend on a number of factors: your skill level, years of experience, and location.
Thanks to the internet and the ever-increasing popularity of remote work, your location is less of a factor than ever. Even if the average salary in your country may be rather low, working remotely gives you access to a global marketplace that values your skills and abilities over your geographical location. 
You'll also want to learn how to market yourself well, whether you're working as a freelancer or for a traditional company. Marketing yourself and creating a personal brand is especially important if you're a freelancer and you are constantly dealing with short-term contracts and multiple clients to find work.  
[box] Regarding the specific skills needed to increase your earning potential, you can learn all about the "Which programming language is good for you?" article.  [/box]
Additional Benefits of Learning How to Code
At this point, it's pretty clear that learning how to write code will help you have high salaries. Are there any other benefits of learning this valuable skill? As it turns out, there are. Learning programming can help you in your personal development—not just in your career. 
Critical Thinking
Learning to program will teach you about mathematics, logic, and critical thinking as you progress. Programming introduces you to topics such as boolean logic, variables, "if" statements, and other concepts that will improve your ability to think and construct logical arguments. 
Now, we know that you might be thinking, "I've never been good at math in my entire life." That's perfectly okay; most developers aren't that great at math either. The more you learn and practice programming, the easier it will be to understand the overarching concepts. Don't beat yourself up if you aren't able to get it all on the first try; you're still on time to catch up. 
Personal Projects
The most fun part about learning to code is the ability to create your own websites, games, programs, and mobile applications. Perhaps, you've always dreamed of having your own custom website for your portfolio, an app to keep you organized throughout the day, or your ideal videogame. All of these dreams can become a reality with programming. 
Maybe, you've considered creating a digital product or online service to start your own business and become an independent entrepreneur? In that case, you'll definitely want to learn how to code to save yourself some money (now that you know how much programmers make). Being able to code will also give you complete freedom to create what you want. The only limit is your imagination and your time. 
Future-proof Yourself 
The world is changing quickly and you definitely don't want to be left behind. Even basic knowledge and understanding of code will help you to future-proof yourself and ensure that you don't become obsolete in a technological landscape. It's not just about getting a job either; learning to program will help you keep up with the modern world. 
Business reports and projections continue to show that programming will only become more relevant in the coming years. That's why it's best to start learning as soon as you can.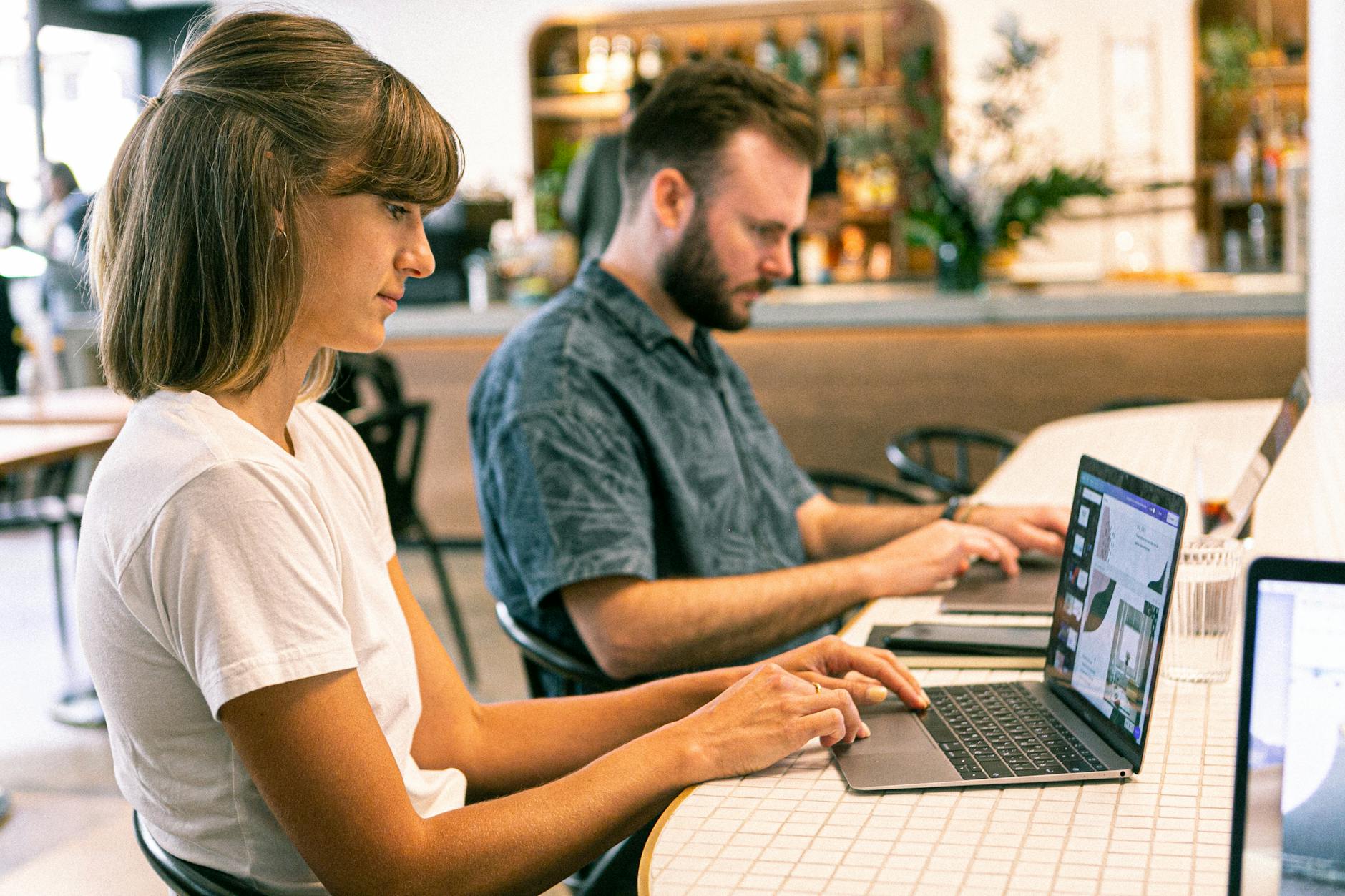 Conclusion
In 2021, learning to code is undoubtedly one of the best decisions you can make for your career. You'll gain access to a market full of flexible, high-paying jobs that will give you unrivalled freedom and earning potential. You'll also develop yourself personally, prepare yourself for the future, and find satisfaction in your work.
On top of making great money, you'll find a rewarding and challenging career that requires you to constantly grow and learn new skills. Despite your location, education, or background, learning to program will give you the ability to achieve your financial and personal goals. 
If you're wondering what your first steps toward becoming a developer are, please stay tuned to our article series on programming. 
In CodeBerry Programming School's "Basics of Programming" series, we discuss programming-related topics and everything you need to know to get started. Stay tuned for new articles and find the answer to every "what", "why", and "how", you may have had about coding!
Basics of Programming
How much can you make as a programmer?
Would you like to learn how to code, online? Come and try our first 25 lessons for free at the CodeBerry Programming School.
Learn to code and change your career!
100% ONLINE
IDEAL FOR BEGINNERS
SUPPORTIVE COMMUNITY
SELF-PACED LEARNING
Not sure if programming is for you? With CodeBerry you'll like it.