Writing, reading, calculation, social skills and… programming for kids? Our information society is increasingly moving towards programming skills being so important that we need to acquire them at a much younger age.
In this article, we'll summarize why it is important for kids to learn to program, what we need to look for, what the learning methods are and what interface or course we need to choose for our children.
In short, what the conditions are for learning programming successfully and joyfully.
We have collected many useful learning materials, websites and games that can help children learn to program, and we've also created a list of programming courses and camps.
Basic Skills for an Ever-changing World
Experts in educational research and educational reforms unanimously state that we have to prepare our children for the 21st century's challenges very differently than we did a few years or decades ago. 
Kids are surrounded by technology from the moment they are born. The use of infocommunication tools (e.g., mobile phones, tablets, computers) became a necessary skill while filtering and critical information consumption is often more essential than lexical knowledge.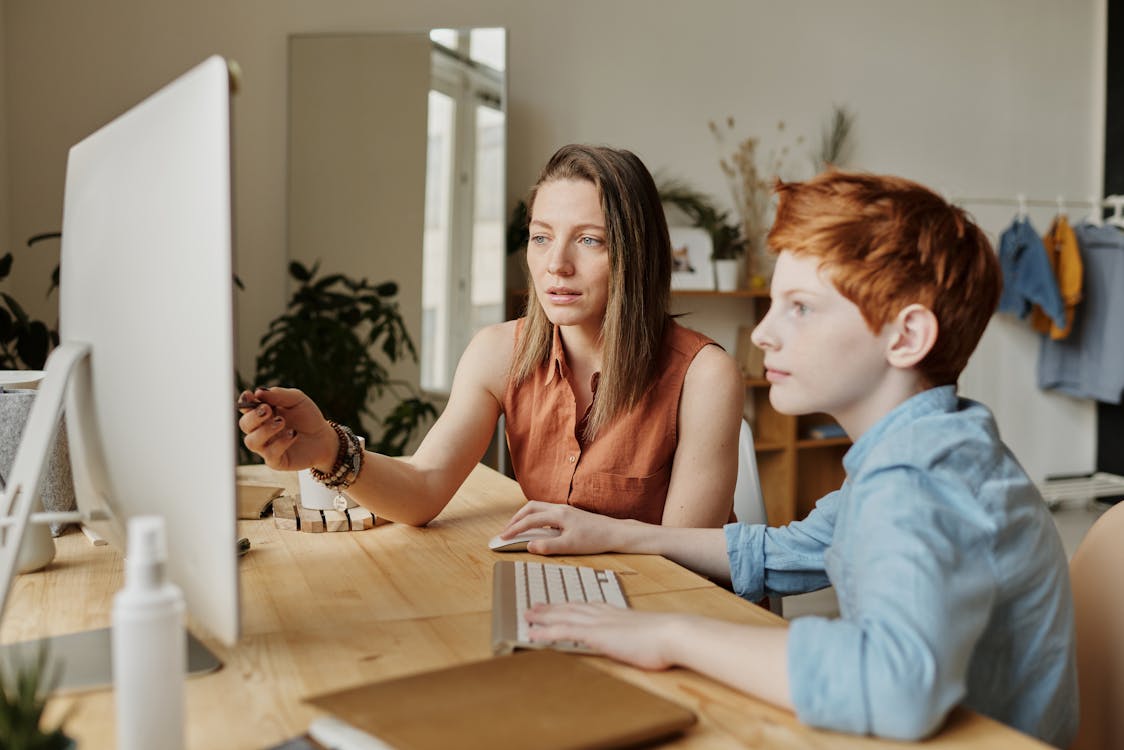 Here are a few of the most important skills in the 21st century:
Analytical thinking, separating problems into smaller steps, planning, thinking creatively and adaptively, and working in teams will become essential, and learning computer programming offers us an efficient and exciting way to acquire these skills.
What to Look for in Programming Education for Kids?
Action-oriented, playfulness, and experiencing success – we all heard these terms, but kids can learn to love programming if they are realized. It is important for programming to be exciting, colourful, and not dry, but it should also be challenging enough for kids, yet not so challenging that they cannot solve the problems.
The basic concepts have to be introduced during practice, and the new knowledge needs to be deepened with tasks playfully, so they are almost unnoticeable.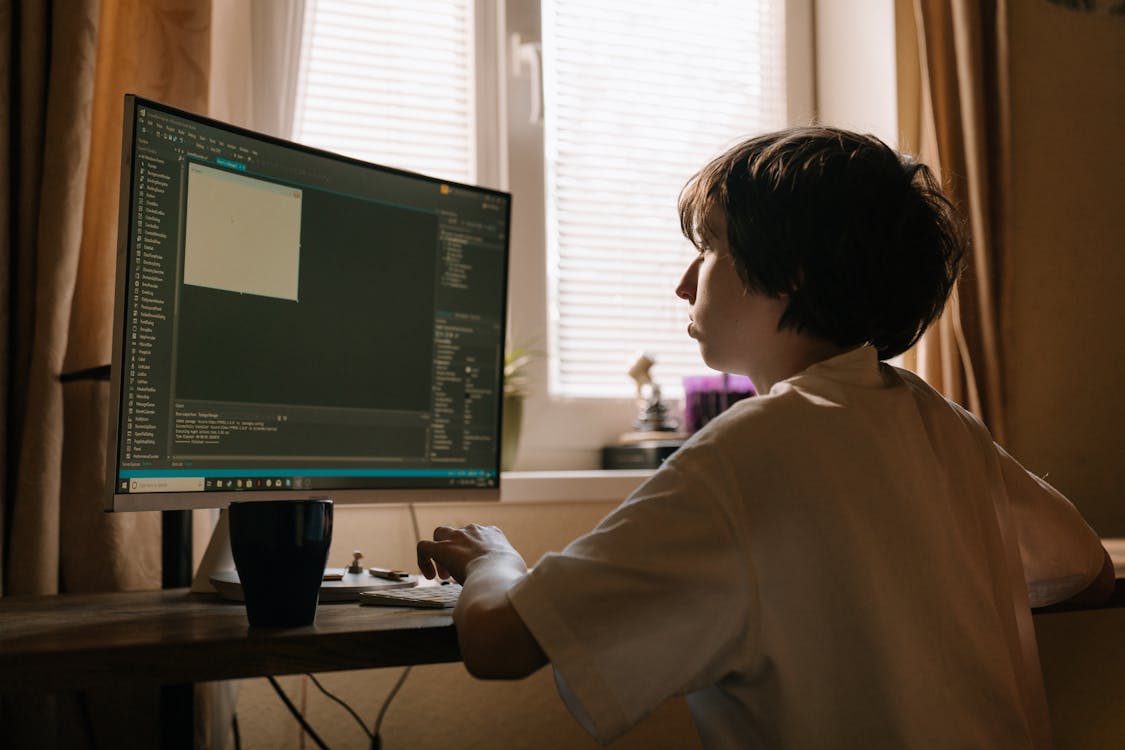 Without a well-structured, well-thought-out, interdependent system, learning programming can hardly be successful, as it must also incorporate the necessary logical and mathematical skills and knowledge. Continuous feedback and a sense of success from solving a task creatively can be a much better guarantee of progress than constant testing.
Comprehensible, age-appropriate – but not oversimplified – language, and how we explain things are key in teaching children.
The would-be programmers might not learn alone. In that case, we also have to talk about the importance of the teacher's personality, since a teacher can positively or negatively influence our attitude towards learning—our own experiences prove this as well.
Projects, where learning happens through creating games or programming robots can be even more exciting and can build a community because kids can play with the things they made at the end of the project. The "We created this"-feeling is a great motivating force.
Age-appropriate Skills – Programming for Kids
Kindergarten and Elementary School 
We could ask, "How can a young child that can't read and write and doesn't understand logical operations and basic mathematical concepts learn to program?". That is a legitimate question, but children of this age don't learn to program yet, they just acquire the ability to think algorithmically.
Many concepts can be explained using everyday examples. For example, the correct order of putting on clothes or brushing teeth can lead to understanding what algorithms are.
There are also offline games and other tasks that can develop the programming logic of children – many of these games can be played either at home or in kindergartens and schools.
BeeBot can be a great way of learning for kindergarten or elementary school groups. It is a robot that can be pre-programmed using buttons, and it can help kids learn and develop in many ways.
There are more and more programming study groups for kids in kindergartens or elementary schools that teach them useful skills while also creating social experiences for them. 
There are groups starting at age 4-5 for boys, girls, robot builders, those who can read, and those who learn visually. 
At the end of the article, you'll find an extensive list of programming courses for kids, where they teach everyone from kids to teenagers.
Games for Developing Programming Thinking for Children
Teach your kids code is a website based on how to teach programming for children. Besides a lot of useful tips and information, you can find here a list with 23 bullet points of exciting coding applications which will teach your children the basic concept of programming.
If you'd like to check first, if programming is a good choice for your children, on this website you'll find some free online coding games that could be a great start for beginners.
From this article, you can learn which offline games could help to improve analytical thinking and programming skills even at a young age.
Children with High-Level Reading Skills
Older children can start learning traditional programming languages as they can read independently, and  – if somebody is not a native speaker – they can start familiarizing themselves with the English language as well. Experience-oriented learning is still important, but individual progress becomes essential as well.
Here are a few textbooks that you can easily buy so the young would-be programmer can have fun with them:
Programming Books for Children
Years 13-14 and High School 
At this age, kids who are really interested in programming can start doing more complex projects and can learn even more about coding.
This is the time when they have to decide what they want to study, or maybe where they want to work, but choosing a career can happen even sooner for kids and their parents. (Having to choose a high school or extracurricular classes can also be tough decisions.)
High school students who speak English can start learning to code individually, using an almost infinite amount of international learning materials from the internet.
Programming Languages and Interfaces for Kids
This is a graphic programming language developed especially for kids. Children can move pre-written modules, meaning they don't have to write code themselves, they just have to understand the steps of the process, think it through, and choose the appropriate panels. They can create stories, animations, and games using this software.
https://www.youtube.com/watch?v=_K9mzf6F870
Scratch Junior helps kids aged 5-7 understand the basic logic of programming, and they are adapting it to more and more languages.
Here you'll find carefully structured learning materials – from preparing skills and basic concepts to complex tasks. You can choose from several language options, so even if your child is not a native English speaker, Code.org will help the learning process.
Many courses and books recommend children to learn Python. This programming language is ideal for beginners as it is easy to read, logical and it can be used for many different things – like programming games – it also provides a great basis for learning the basics of programming.
You can learn more about this language in our article titled Beginner's Guide to Python Programming Language.
Of course, these courses, tutorial videos and games introduce kids to programming in different ways (for example, by teaching them HTML, CSS and JavaScript so they can create websites).
Older kids, who have a proper understanding of the basics, who are interested in programming and who are persistent can learn basically any programming language.
Programming Games
Programming Youtube Channels for Kids
Where and How Can Kids Learn to Program? 
There are some undeniable advantages of learning in workshops, camps, and courses. These are continuous help, explanation, feedback, and, most importantly, a community.
The options we listed in this article focused mainly on independent learning that parents could take part in, but were limited to learning from home. Now, let's take a look at places where future programmers can learn in a great community with trained instructors.
One of the biggest online programming schools – self-paced courses, with many programming languages (HTML, CSS, JavaScript, Python, Java, etc.).
Learning is facilitated by mentors and a helpful online community. Simple, understandable, and practical assignments can help people try out and practice the basics of programming.
Udemy 
At Udemy you'll find a collection of programming courses specialized for educating children.
It is worth checking the course list regularly, in order to find the ideal materials discounted.
With this option, most courses start from a very pleasant 9.99 € price, and content online or live-performed educational materials – but if you're unlucky, you could find 2-300€ course prices.
Here we would like to offer the two following courses:
This course will help to learn the basics of coding, and also gives an introduction to the most important web development languages like HTML, CSS and JavaScript. The course is just 7 hours long so it could be a perfect beginning of a programmer career. 🙂 
This course is quite similar to the Kids Coding program, but this one teaches us how to code through JavaScript. The basics of programming are also an important part of the course and the 6.5 hours length can guarantee that you won't be bored during the lessons.
CodaKid offers online, interactive coding games in several programming languages.
The courses are categorized by programming languages and practice level and after a short registration, most of the courses have a free trial version to check the lessons you'll be going to study.
If you'd like to learn with CodaKid, they have a monthly paid construction for the use of materials – if you are not sure yet if it will be a long-term studying process, you'll be charged 25€/month, but if you are ready to make a one-year-long contract, it will cost 149.99€ annually, which is 12.50€ / month.
CodaKid reviews:
"CodaKid is really fun! I've learned functions, loops, and conditionals, and I've built cool projects. I am also learning how coding for kids is helping my future!" – Ronan, CodaKid student
Kodable is quite similar to CodaKid except for the main path here are JavaScript and Swift programming – Swift is the basic of IOs development.
The site simulates a virtual programming school, with two separated classes, the first one focuses on the 4-7 old children's demands.
These parts are more playful and entertaining, so it teaches basic programming even before the kids can read.
The second part is for the 7-10 years old age group where the children can develop their existing blocks into written codes.
This part also teaches object-oriented programming, so these games could give useful basic knowledge for any high-level programming language.
The site is also available after registration and has a monthly fee to pay for full access. You could pay even less if you choose the yearly or lifetime-long access.
Kodable reviews:
"I have evaluated many different programs and apps to teach programming and Kodable is by far my favourite." –  Cheryl C. Assistant Directory of Technology Buffalo, NY
CodeMonkey is a web-based learning platform that offers a variety of computer programming courses and tools that bridge the gap between wanting to code and becoming an expert in the field. 
The platform teaches real text-based programming in an easy and game-like way. The courses start from beginner level so children don't need any former knowledge of coding to get started. 
Here is the learning path you'll follow by completing the lessons.
You can register as a parent or a teacher as well, both ways you'll get 14 days long free trial session which helps you to decide whether you'd like to continue studying or not.
CodeMonkey reviews:
"I have been using CodeMonkey with grades 3+, the students and teachers love it! It's my first year coding at age 29. Kids can code and I can too!" – Megan McNinch – Teacher at Sugar Creek Elementary School in Fort Mill, SC
Shaw Academy teaches Scratch – a high-level programming language specially developed for kids to start coding with.
In the beginning, you'll get familiar with the fundamentals of coding, then by short stories and games, you can start to create your very first own project.
The lessons introduce the basic coding methods by creative tasks – in Scratch, you can "draw" codes by moving blocks of program codes, and by playing with these elements you'll acquire analytical thinking skills as well.
In the following lessons, you'll learn about essential programming concepts and useful features like broadcasting a message or how to extend your game with sound effects, which will help to make your game unique and enjoyable.
For this course you also have to subscribe to a monthly contract, here you'll be charged 49.99€. The first 28 days are free and you can cancel your membership anytime you'd like.
Tynker is an interactive platform where you can filter the courses by your child's age and level preferences.
The wide variety of courses helps the children learn at their own pace and seamlessly get familiar with text languages such as JavaScript and Python.
On the learning path, you'll start with easy icon coding lessons, which is a perfect choice for little kids without the ability to text-reading.
For older children, the block coding and game design tasks will help to get familiar with the basic programming concepts.
Tynker also provides live online classes with a real developer so you can get help easily if you're stuck with a task.
You can choose from three big course groups selected by age.
Tynker reviews:
In this article, you'll find more interesting sites and games which could help your children with coding.
Finally, here's a short video in which a kid coder talks about the importance of learning the basics of programming as soon as possible.
If you feel like it is hard to decide which options to select, you can find help on our website about what to look for when choosing courses for your kids: How to find the right beginner programming course for you?
For more tips on how to choose the course that's right for you and for some help in taking the first steps, check out the articles published in our Basics of Programming series.
If you are not set on Java yet, make sure to look at our lists of JavaScript courses as well.
If you'd like to see more programming tutorials, check out our Youtube channel, where we have plenty of video tutorials in English.
In our article series "Programming courses" we collected the learning opportunities, so if you want to learn to program, you can find these, and other interesting facts there which can help you find the perfect course.
Programing courses
Language-specific courses:
Programming courses with extras:
Learn to code and change your career!
100% ONLINE
IDEAL FOR BEGINNERS
SUPPORTIVE COMMUNITY
SELF-PACED LEARNING
Not sure if programming is for you? With CodeBerry you'll like it.