When it is worth it to attend a web development course?
Nowadays, we don't use the internet just for getting information, reading, watching videos and movies, or listening to music — we also shape the content by using social media, posting, commenting, chatting, using web applications, shopping in online stores, planning routes, and so on. 
Complex development teams work together to operate the many functions above — different members are responsible for different areas, and they are using various technologies and programming languages to achieve this.
At a well-chosen web development course, you can learn all the know-how of this segment.
The main areas of web development
Web development is usually separated into two big areas (front-end and back-end), and there's another term for people who have comprehensive knowledge of both areas (full stack).
In this article, we collected courses that can help you learn about these areas of web development and acquire the skills necessary to work in these fields.
Front-end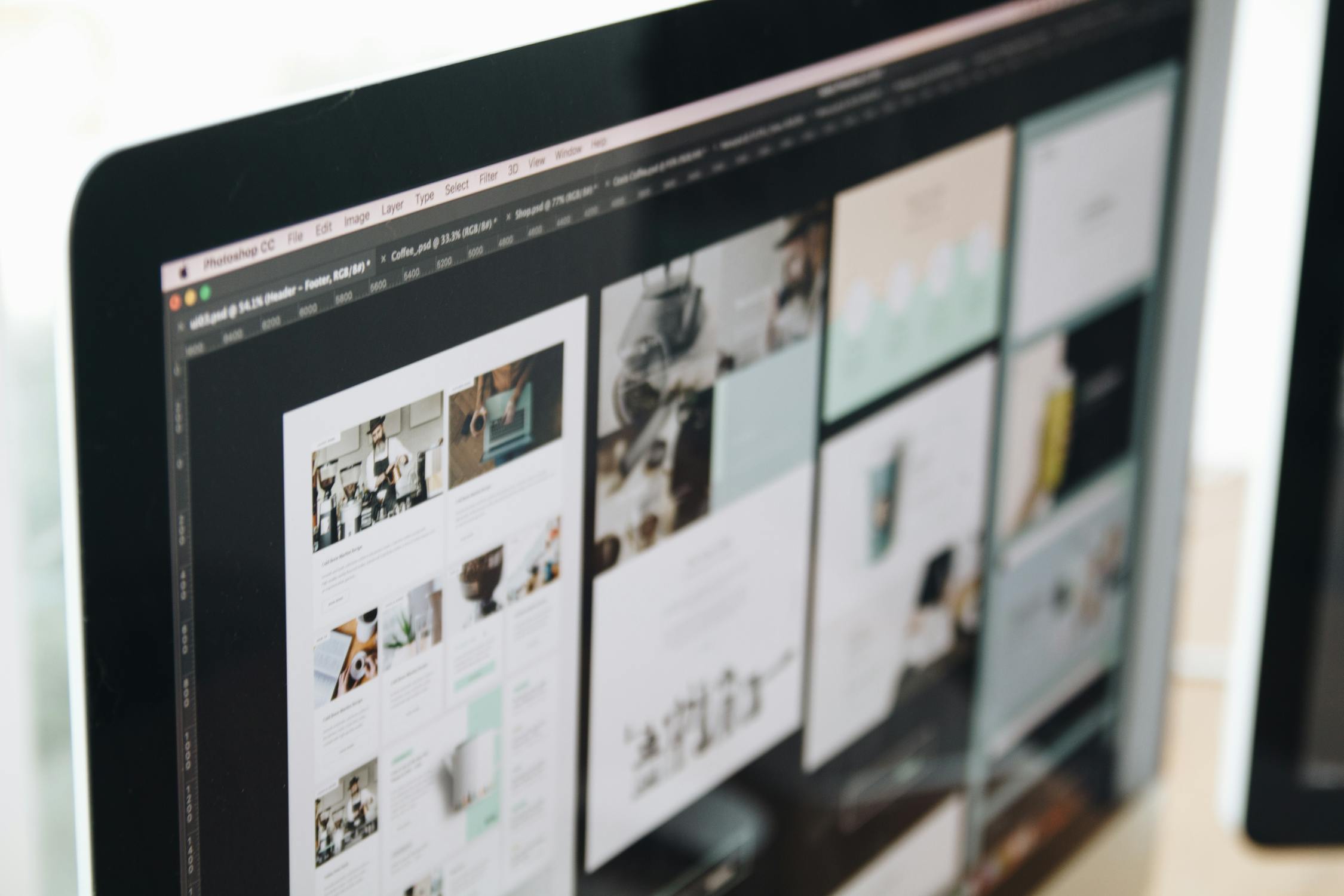 One of the areas of web development is front-end development, i.e., the creation and maintenance of interfaces seen by the user.
Client-side programming means creating and maintaining dynamic and responsive websites using plans from graphic artists and designers.
As a front-end developer, you have to be familiar with HTML, CSS and JavaScript. In addition, it is also useful to know frameworks and libraries like Angular, jQuery, or React.
Back-end
Another web development area we usually talk about separately is back-end development which means server-side programming and maintenance. Back-end developers create background processes and build communication with databases. 
Here are some often-used server-side programming languages: Java, PHP, SQL, Python, Ruby, Node.js, ASP.NET. 
Full-stack web development courses
There are IT specialists that are familiar with both back-end and front-end development, i.e., they understand the whole web development process.
Both background processes and the maintenance of user interfaces require complex knowledge, therefore front-end, back-end, and full-stack developers are all sought-after on the labour market.
You can read more about the basics of web development if you need more information.
Web development courses
If you are interested in this area and would like to work as a web developer, you should apply to a course you like and start learning web languages.
The courses listed in this post have different goals, so they teach different technologies. In time, it will become important to make clear what you want to do so that you can learn things accordingly.
19.990 Ft/month

3 to 5 learning hours per week

Online, with mentorship

From beginner level
You can learn the basics of HTML, CSS3, and the use of online and offline editors during the course. After successfully completing it, you will be able to create modern websites by yourself.
The course is online, and experienced mentors help you along the way if you get stuck. You can learn individually, and according to your schedule. No prior knowledge is required—just your interest and commitment.
If you already have some basic knowledge, we also recommend our Website Creation Practice course where you can strengthen your knowledge so that you can create websites more confidently.
 The course takes up to 5 hours of your time per week, and you can create exciting new interfaces, e.g., the main page of a blog or the user interface of a chat app.
You will get constant feedback on your work from the mentors so that your development becomes even faster.
"I always wanted to know how I can create a great website since I had blogs, personal websites, journals, yet I could never make them my own through formatting. I had minimal HTML knowledge when I started the Website Creation module, and it is incredible how much I learned from it even on the first day. I am grateful for the opportunity to access these fantastic lessons anytime, anywhere, with completely understandable materials at a reasonable price." – Attila Szabó (Facebook)
Various training

4-month-long (30 hours per week)

Beginner

Online/On-site learning
There are many training opportunities at Codecool. Some courses are available on-site, while others are online.
The front-end coder, web developer course is online, with 35% of it consisting of practical classes, while 65% of it consists of tasks completed independently or in a team, at your own place.
The course deals with technologies and tools needed for website development like HTML5, CSS3, Bootstrap4, Vue, and Webpack. The language of the course is Hungarian/Polish/Romanian, but you need to have an intermediate knowledge of English to complete the course.
The course lasts 4 months, and each week you'll get 20 learning hours with the school, and you need to spend 10 more hours on independent tasks. This way, students can learn the material that would take one to two years at an evening or weekend course faster.
If you complete the course successfully, you can take advantage of Codecool's career services. As part of these, mentors will help you prepare for exams or even help you get a job at one of Codecool's partners. If you choose to get a job through Codecool, they'll pay back 25% of your fee.
4 months at 30 hrs/week or up to 7 months at 15 hrs/week

From beginner level

€500.00 x 8 months + €1,900.00 upfront OR €5,605.00 upfront 
CareerFoundry offers an extended web developer course with UI and UX design elements, which could be completed within 4 or 7 months depending on the weekly learning hours.
The course starts on a beginner level so you don't need to have any former experience, just your motivation and willingness to learn. 
The course is online and flexible so you can carry on your lessons anytime you'd like. Through the learning process, you'll work with your own mentor. Besides studying they also help you to create an impressive portfolio with real-world projects.
CareerFoundry has its own Career Services team which will help you to land an IT developer position within 180 days after your graduation.
They also take a job guarantee – if you can't find a position in 6 months, you'll get your money back.
"I liked that my mentor provided the type of pushback that a supervisor in a real job would when review my work. He held me to a high standard because he could see my potential." – Rachel Abrams, Alumni
30 weeks

From beginner level

19.99$/month
Codecademy awaits you with segmented courses from the field of web development. Most of them are beginner-friendly, so you can join without any former experience of coding, but there are also intermediate courses if you'd like to improve your existing skills.
There are a few examples of what you can learn at Codecademy:
Front-end developer

Back-end developer

Full-stack developer

Creating a back-end app with JavaScript

Website building with HTML, CSS and GitHub Pages

Learn the program Alexa

Build web apps with ASP.NET

Create a front-end app with React
During the course, you'll create projects which will also perfectly fit your portfolio.
Codecademy Pro membership costs 19.99$ a month, in exchange, you'll get full access to all of the lessons and more:
unlimited courses on mobile and computer

Members-only content

Real-world Projects

Step-by-step Guidance

Peer support

Certificates of completion
"I know from first-hand experience that you can go in knowing zero, nothing, and just get a grasp on everything as you go and start building right away." — Madelyn, Pinterest

"You really feel like there's nothing you can't learn, which in turn builds so much confidence in your skills and gives the momentum to keep learning." – Joey, Codecademy Learner
Duration: self-paced

From beginner level

Free
Google has its own educating materials, what is more, it is totally free to use.
In the "web fundamentals" section you can learn from the beginning. Here you'll find several materials like tutorials, guides, and best practices for building the next generation of web experiences. 
You can participate in online courses and case studies in order to increase your knowledge and gain experience in real projects.
The site focuses on Google-related materials as well, for example under the 'tools' section, here you can get a deeper understanding of popular developing tools like:
Chrome DevTools

Lighthouse

Puppeteer

Workbox
You can learn through coding examples and see how the codes are built step by step:
On the Chrome DevTools site they write about the project:
"Google created the Web Fundamentals site providing a wide assortment of items and tutorials based on web development topics, with intended audiences ranging from beginners to advanced developers."
In the online course offering of Harvard, you can find really cool stuff and materials which are actually official Harvard University courses – every one of them has a unique course code as on-campus courses have, so you can tell that you actually study at Harvard. 
The Harvard online courses normally take 5 months (a semester) to complete, and there are fixed dates for registration.
These semester-long courses cost around 1800-2000$, but there are also shorter materials (11-13 weeks long) that are free and mostly contain beginner lessons. For example, this course, which is called "Introduction to computer science".
At the end of the free courses, you can get a certification about your success, but it will require a 90$ fee to get the cert.
From beginner level

Free to use

Duration: Self Paced
The team who developed the Firefox web browser also created a very detailed and extended collection of developing materials in order to help those who'd like to start coding on their own.
Even if you are a beginner or have some former experience, you'll surely find here some awesome stuff to examine.
The materials are totally free to use and the short lessons make it possible to search effectively among the topics instead of browsing for hours without any result.
What can you learn at Mozilla:
Get started with the web.

HTML- Structuring the web

CSS- Styling the web.

JavaScript- Dynamic client-side shifting

Accessibility- Make the web usable by everyone.

Tools and Testing.

Server-side website programming.
8 Interactive Lessons

4 Weeks Long

Pathway to EQF Diploma
Shaw Academy provides you with a full-stack developer course from the basics to an intermediate level. What is special in this course is that the focus is not just on the coding aspect but you'll get useful lessons about how to apply your freshly earned knowledge.
For example, you'll learn how to introduce your products or projects to your future customers, but there is a lesson about freelancing and you'll also get familiar with marketing and SEO tools and methods.
At the end of the course, you'll get a certificate that is worth a level 5  European Qualification Framework Diploma-credit, so if you have future plans to participate at a University, it will be accepted.
The price of the course depends on the actual discounts of Shawacademy, so it is worth checking their website often if you choose their course to join.
4 months, 5-10 hours/week

Prior experience with Python, CSS/HTML and Git needed

4-month access: 1356€ OR 399€/month
At Udacity you'll find several specialized web development courses about programming and developing. If you're interested in web development, there are options to study frontend, backend or full-stack development. The specialized courses will help to focus on important lessons you need for a future career.
With the courses, you'll be able to build beautiful websites and create modern web applications. 
A full-stack developer course takes 4 months to complete with 5-10 hours of learning weekly. Every lesson is online, so you have the chance to learn at your own pace.
Some of the courses require former experience, but in case you haven't got yet, there are several nanodegree programs which help you to enrol in the course.
Examples for the nanodegrees:
Intro to Programming

Introduction to Python Programming

Introduction to Algorithms

Version Control with Git

Intro to HTML and CSS
Specialities of Udacity courses:
Real-world projects from industry experts

Technical mentor support

Personal career coach & career services
Free to use

Detailed lessons and interactive education materials
WebDev is also a project powered by Google – while Google Web Fundamentals focuses on the developing process, WebDev teaches you how to measure the performance of your site and make it even better.
In the learning section, you'll find interesting additionals about useful topics like:
Progressive web apps

How to build a site that works for all of your users

How to reach a reliable, consistent performance regardless of network quality

How to make your site safe and secure

Teaches about web payment methods
And also give some great points about using media on your website.
At the measuring section, you can run tests on your site in order to check how it performs and also get tips on how you can reach better results.
If you are not interested in only the coding background of a website building, this site will give you new perspectives about web development. 
The materials contain detailed chapters with illustrations, and you can also get extended information about the most used frameworks and functions as well.
Course collections:
If you haven't found the perfect course yet, here we collected a few more websites with tech-related course collections:
At ClassCentral you can choose from a wide range of subjects you'd be interested in. The course finder is thematized, so you can easily select the field you like to learn more about.
There are several free online courses listed here as well, and the useful tags about providing institutes, course level or duration will help you to search fast and efficiently.
What Coursera provides you:
Several course options

Specialization possibilities

From beginner to advanced use

Free to audit

Certificate options
At Coursera there are plenty of useful courses on different levels, durations and languages, you can filter them by every important segment.
Besides beginner, intermediate and advanced levels there are also mixed courses – this last one is for those who already have a basic programming background and now the goal is to broaden their knowledge.
You also can choose from complete courses or just specializations depending on your goals and preferences.
Just like Coursera, Edx also collects several courses of programming, where you can find the perfect fit for your study level and for your demands.
At EDx you can select from courses or complete programs, the last ones are mostly provided by Universities so you can take official undergraduate courses and get certificates from Harvard, UCLA or NYU, which looks really good on your resume. 🙂 
4.
Lynda
(LinkedIn Learning)
LinkedIn has a learning platform as well, which is known also as Lynda.com.
Besides detached programming courses, Lynda.com offers complete learning paths. If you'd like to start studying and have long-term plans to improve your skills, but some extra guidelines would be helpful, you can choose this option. In this case, you don't have to worry about creating learning plans and search fitting courses. 
If you have already found your favourite course, you have the opportunity to follow all of the content provided by the same author.
You can also search for applied software which is really useful if you need to learn fast about a new framework or technique which is needed for your next project.
At Pluralsight you also have the option to choose from complete learning paths, which generally contains 6-9 courses in order to get from a beginner level to intermediate or advanced.
If your goal is just to get familiar with web development tools first, you can choose a single beginner course, but there are also specializations that are useful if you already code and need some extra knowledge for a project.
Pluralsight has a monthly fee to use, but there are other options as well, like annual billing and premium access, which provides you with more interactive content and extended materials.
Pluralsight has also a Twitter channel where you can get feedback from the students about the course quality:
SkillShare provides a wide range of courses not just from the field of IT but also about filming, photography, marketing or soft skills as productivity.
You can filter by whole topics like web development, but in every search result, you'll find further tags which separate the courses into smaller groups, so you don't have to scroll down for hours, just pick the right tag and see the courses you're interested in.
If you'd like to give it a try, SkillShare gives you unlimited free access for the first 7 days, and if you like their materials, you have the chance to upgrade your account for a monthly fee.
What Udemy provides you:
Several course options

Specialization possibilities

From beginner to advanced use

Low course prices

Certificate options
Besides Coursera and EDx, Udemy is one of the biggest course collection websites. Here you can find various IT related programs and just like at Lynda.com, here you can also select by techniques and software, authors, course levels or even prices and duration.
It is worth checking the course list regularly, in order to find the ideal materials discounted.
With this option, most courses start from a very pleasant 13.99 € price, and contain online or live-performed educational materials – but if you're unlucky, you could find 2-300€ course prices.
https://www.youtube.com/watch?v=-zAX84HJiSg
Finally, if you don't want to participate in a web development course yet but you'd like to check if this career is for you or not, you can take a glance at this 10 hours long web development course video on youtube, which is accessible without any registration and shows you the basics of how to develop a real website.
If you'd like to see more programming tutorials, check out our Youtube channel, where we have plenty of video tutorials in English.
In our article series "Programming courses" we collected the learning opportunities, so if you want to learn to program, you can find these, and other interesting facts there which can help you find the perfect course.
Programing courses
Language-specific courses:
Programming courses with extras:
Learn to code and change your career!
100% ONLINE
IDEAL FOR BEGINNERS
SUPPORTIVE COMMUNITY
SELF-PACED LEARNING
Not sure if programming is for you? With CodeBerry you'll like it.